How to schedule an appointment?
We value your time. Dr. Alexander C. Frank and FFNG have provided our documents below to expedite our patients' road to recovery, as all documents must be returned PRIOR to the scheduling of the initial evaluation appointment. The documents should be completed in the comfort of your own home. You should save them to your home computer periodically. Additional documents include, but not limited too: significant past reports, past physicians' diagnoses, X-rays & reports, MRIs & reports, NCV/EMG & reports, blood labs, and other testing.
What happens during the initial evaluation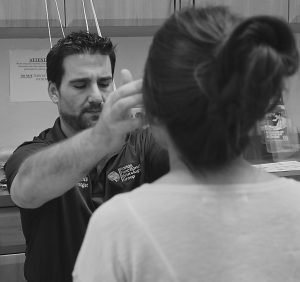 You or your loved one will be thoroughly examined. You will be most comfortable in your own gym attire. Please wear loose-fitting athletic clothing such as gym shorts and a t-shirt (t-shirt and sports bra for girls) for the initial exam, or we have hospital gowns. Please bring socks and a sweat suit in case you tend to get cold. Please also bring a light snack in case the duration of the examination is extensive (such as for an Autoimmune Case).
Will I get treated on my first visit?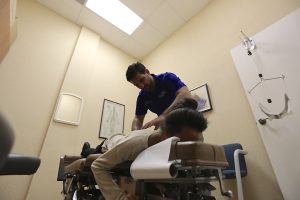 Dr. Frank will perform manipulations and/ or other neurological treatments on the initial visit, if appropriate. An initial diagnosis might be rendered at this time. Your next visit is the Report of Findings.
What happens on the second visit?
During the second visit, or the Report of Findings, the doctor will discuss all issues relevant to your case along with an explanation of your current condition. Treatment options can be discussed from that point and a plan will be given along with any additional recommendations.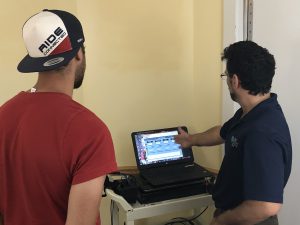 Is Nutrition part of the treatment plan? 
A majority of individuals are in urgent need of nutritional changes. Food is Fuel. The role of nutrition along the road to recovery will be discussed during the Report of Findings.
New Patient Forms
Documents must be returned PRIOR to the scheduling of the initial evaluation appointment.  This provides Dr. Frank ample time to review all documents,  allowing for examination time to be spent face-to-face with his clients.
The following documents can be filled out on your computer. Use the TAB key to move from field to field, or use the mouse to select he field you want to fill in. Please save the document to your computer before emailing or returning them to FFNG.
General Adult/Medicare/Pediatric
Adult/Medicare/Pediatric

Adults with complex cases, i.e. anything other than neck pain, back pain, sciatica, etc., or where the pain questions don't apply, please utilize the free write section, or a separate WORD document, to provide a detailed timeline of your health issue(s) and previous interventions.
Additional Forms
Car Accident
Pediatric Complex Case
Complex Case (Developmental Delay, Behavioral Issues, Autism Spectrum, Autoimmune Issues, Allergies, Food Sensitivities, Gastrointestinal/Digestive, Skin Eruptions, Balance/Coordination, Reading, Concentration, Focus, Traumatic Brain injury, PSTD, etc.).
Baseline Sports Performance and Post Concussion
Balance/Dizzy
Health Assessment Forms (included with complex case forms)
Migraine Assessment Form
Headache Assessment Forms